What is insurance and how does it work? Well, the concept of insurance started way back during the age of exploration, when merchants ship goods from "a far-far-away land" and sell it for huge profits. Unfortunately, shipping back then were mainly made up of wooden ships and human labour, and hence goods were often damaged in the process.
Eventually, merchants gathered together and came up with a solution to minimise their losses – "risk sharing." In short, this method requires a group of merchants to divide their shipments among each other's ship, and agree to share any losses if anything bad happens.
So when 1 ship is destroyed, each of them stood to only lose a small portion.
Let's look at the comparison below to better understand this concept of what insurance is and how it all works
Bringing this concept to today, we who pay for insurance are like the group of merchants who agreed to share risks and losses. In other words, we "crowdfund" each other on our misfortunes.
Insurance In The Modern World
Unfortunately, "risk sharing" today isn't as easy as agreeing through a handshake, and coming out with your own black and white agreement would probably cost a lawyer's pay.
That's why Insurance companies exist. Insurance companies act like a mediator, to create insurance contracts (we call it insurance policy), and to use it to govern our "agreement" to risk sharing.
So when someone purchases an insurance, he/she is basically purchasing a black and white agreement that clearly states :
Insurance Premium (the price to pay an insurance company, normally on a monthly-basis)
Sum Insured (the maximum amount a person can claim from insurance company when something bad happens)
Insurance Coverage (a detailed list of what a person can or cannot claim from the insurance company)
Of course, just like any purchase in the world, the amount one pays is reflected on the value that he/she gets. So, the higher one pays for insurance premium, the higher the sum insured will be, or the bigger the insurance coverage will be.
Ultimately, the idea of insurance as "risk sharing" is to protect ourselves, not in a physical protection way, but in a state-of-mind way that when anything happens, we know it's financially settled.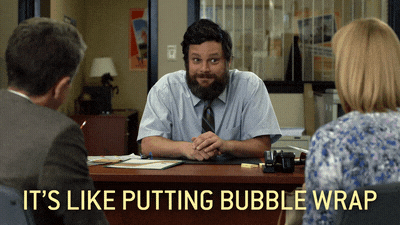 Now that you are an expert in knowing what insurance is and how it works, for the next article in the "INS 101" series, we'll be addressing more of your frequently pondered upon questions on insurance. Stay tuned, and stay safe!
To consult us on insurance, or to thank us for this piece, kindly visit www.policystreet.com or our Facebook Page and send us a Message. Don't forget to like/follow us!