Top Travel Agencies in Malaysia
Travelling to places might seems to be as a usual weekend getaway for those who are always going abroad, be it for professional reasons such as meetings with client overseas or it also can be someone's personal hobby to take a trip to somewhere else. However, since not everybody has the privilege to go on a vacation as many times as they want to or maybe their profession in the workplace does not involve and demands them to go for an outstation to another country, the best guidance that they could ever ask for is none other than from the travel agencies available their particular residency country. This time being, let us get to know and familiar ourselves with these credible and impressive travel agencies that have helped a lot of first-timers to make sure their very first travel episode to be as memorable and convenient as they expected to. Without more ado, come and immerse yourself in this article till the very end in order for you to get some sneak peek on what these travel agencies can offer to you and of course, to analyses some of the top-rated travel organizations so that you will get to choose your most preferable one for your trip to another country after this.
Sri Sutra Travel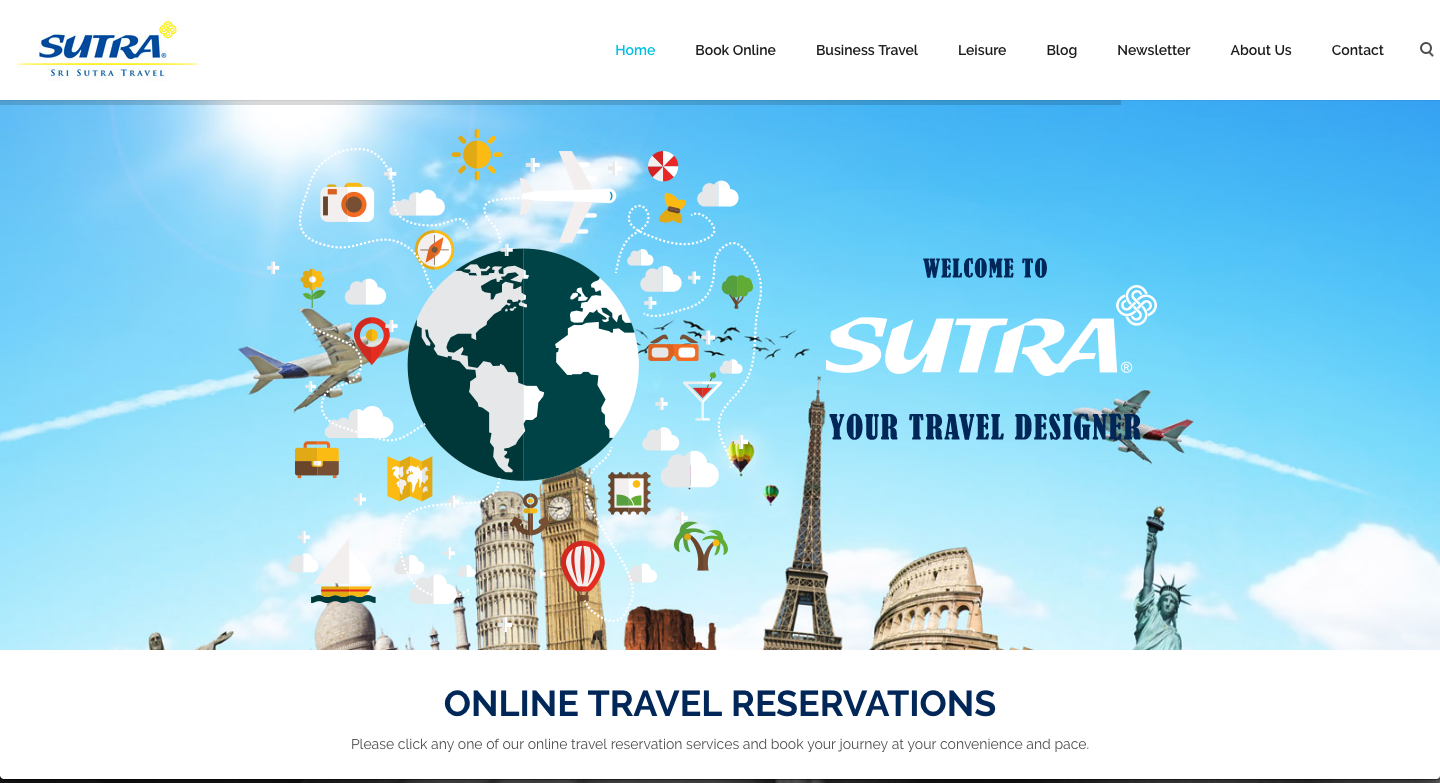 With 30 years of industry experiences in various means of travelling path; land, sea and air, Sri Sutra Travel will sure to recommend you the best travel advices and insider tips for you to be able to enjoy the trip at the highest level of pleasure. You can easily choose to walk-in to their main office at Pekeliling Business Centre in Kuala Lumpur or just install their application on your device so you can always monitor the packages offered by them as well as be given an assistance for you to design your vacation based on your needs.
Holiday Tours and Travel
Next up on the list is Holiday Tours and Travel, with the total of 7 branches in Malaysia and standing tall as one of the largest and most reliable travel agencies in Malaysia. Their tour services are varied from many choices and is able to cater to your preferences of the dream vacation that you have always vision in your mind. Their services can suit those who would like to go on a nature-based exploration, expedition of sports-related or even educational and medical tourism! (in case you are majoring in medic but still want to go travel so…)
Reliance Travel Malaysia
If you are the kind that obsessed with promotional rates and prone to scrambling for the cheapest deals in town, then Reliance Travel Malaysia should be on top of your list for travel agency choice. This is because it has been building its reputable name in the travel and tourism business since the year it was founded – 1969, and up until now as the agency with unbeatable "guaranteed best values" charges with more than 200 destinations of travel offered to the consumers who wish to use their services.
PYO Travel Malaysia
Head off to PYO Travel Malaysia if you do not want to pay for the services in another currency other than your local cash so the exchange rates would not be able to affect you in any way. You can even compare prices and look for the best deals and packages that is compatible to your budget. Their proficiency does not stop there, because their local call centres supported the transactions online made by the customers in order to lessen the cost that it takes to process each booking.
Mayflower
Think you trust issues going quite strong lately? Or you do not want to take the risk since this vacation-thingy is sure going to cost you a lot? It's all gravy then, since you are about to be introduced to the oldest travel agency in Malaysia which has been named for six consecutive years as Malaysia's Airlines Top Agent and owns widespread global network that encompass about 57 countries across the globe. Also located in Kuala Lumpur, Mayflower is perfect for the amateurs in travelling.
Summit Holidays
Do you want your travel agency to arrange not only your itinerary but also the coach and car rental? And if that is not enough, they also can assist you in the process of visa application if you are worried it might be too complicated for you to do it alone as a tenderfoot. From the very beginning up until the end, Summit Holidays will always get your back, just as reassuring as their trademark sounds like which is to make sure their customers' experiences of taking a trip to another part of the world to be 'beyond expectations'.
Al Mahsyur International Travel and Tours

Exclusively tailored to accommodate the Muslim traveler, Al Masyhur International Travel and Tours can certainly satisfy them, as the needs to access prayer facilities and halal foods are totally being covered by them and is the utmost prioritization of the whole tour packages. Since they are specialized in conducting Muslim-friendly trips to many countries, Japan, China, South Korea and Taiwan; to name some, the exact Islamic warmth and kindness or hospitality can still be cherished together even during vacation.
Konklusi
There you have it – 8 top travel agencies in Malaysia for your further planning! We all may have a location in our mind that we want to go visit on our vacation, but is incredibly important to know that it is a time to spend with your significant other, express your love for each other, create memories that lasts a lifetime. One way to take off all the travel worries is to get travel insurance whenever you are travelling. AXA Smart Traveller offers travel insurance at a price starting from RM 13/trip, visit PolicyStreet!