Top Petaling Jaya Cafes Visits that can satisfy your cravings: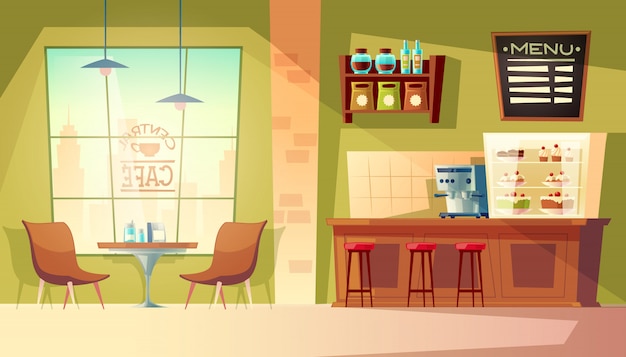 Where are all the Petaling Jaya cafes at?
Whether you are out to catch up with BFFs or going on a casual date, you have got to admit that a trip to good cafés sets you in a cheery mood. This is because there is something enchanting about spending a morning at a coffee shop or better known as cafe. So, instead of heading to the same ol' spot, why not try something new because to tell you what, these cool new cafes in town truly deserve a spot on your Instagram feed!
I mean, who does not love finding a good dining spot we can count on to create the perfect ambience as we catch up over coffee with friends or chill out on the weekend, right? Especially for café-lovers, that tingling sweet aroma dose of caffeine, the subtle music playing in the background in the sun-soaked space, glorious sunny side ups, sums up to just one word; perfect.
So, let's together check out these fast-growing trend of Petaling Jaya cafes so that maybe we could spend our next weekend there!
Vintage 1988
"Vintage 1988" on Jalan Sultan is a combination of a fashion jewelry store + a cafe! Vintage 1988 is a Malaysian independent vintage fashion label which makes fabulous accessories wide selection of vintage charm collection. You can see a great diversity of visitors here, be it from students, tourists on a stroll or the solo work-from-anywhere kind. Every corner here is pretty much Instagram worthy because on one side, is an exposed brick wall and large arched windows to absorb natural sunlight with pendant lights at the center and towards the far end is a feature wall with pink neon lights and random antiques such as a well-worn piano, records, and rotary dial telephone.
Already imagining it? This nostalgic café also allows everyone to DIY the pendant that they want while selling ice cream, coffee, and some small snacks. With its very comfortable and quiet ambiance, this Vintage 1988 café is sure to be a good place for a relaxing afternoon tea on the weekend.
Pokok KL
One of the latest the trendy brunch spots hype among café enthusiasts on Instagram is none other Pokok KL, which is located at the entrance of Mahsa University. You definitely would not overlook the number of customers coming in and out from the campus because of its urban greenhouse appearance as well as the extensive option menus of foods that are prepared fresh from the kitchen, from its breakfast platters to its brunch and mains selections., pastas, salads, the all-time-favourite Nasi Lemak, as well as croissants, pies and other pastries.
If you are a café lovers and also a student, what else could be better after a long lecture of anatomy and fifty pages of information to memorize than to unwind at a place blessed by natural light and serene energy passing through trees shadowing one's self on a hot day by the tiny leaves combining into a shield? According to many, the highlights of this café would be its glass exterior – from floor to ceiling, all the way up to the rooftop. Offering a sweet escape from city life, do not forget to try their Norwegian Salmon Benedict and prepare prepare to get warm and enjoy some sun tanned while dining!
Muse Eatery
Seksyen 17 Petaling Jaya invites you to come to this newly opened café named Muse Eatery, that is famous for their crispy deep fried har jiong chicken wings, har cheong chicken chop, har jiong burger and more! This chic, funky yet modern café is perfect for Instagram enthusiasts as well. With its green and pink soft hues theme interior to its Scandivanian-style exterior, no other places could match color as good as this café. Do arrive before noon to avoid crowd since this café opens at 10AM and make sure you get a seat for a more comfortable dining indoor but for more cozy and relaxed space, the outdoor al-fresco area is a good choice too. So, later when the scorching hot day comes, you could probably already know a good place to seek temporary refuge, right?
Mich'sology
Everybody knows now that healthy food is no longer boring. But instagrammable and healthy? That should be really cool, right? Goes by the name Mich'sology, this new pop up in Damansara Uptown is offering its customers a wide variety of amazingly light healthy options yet filling in every possible way, with the combination of its gold, pink and white tones because they know very well that we all have a soft spot for anything pastel and cute!
This café might be a little bit hard for some people to pronounce it which is actually a name came out by the founder, Michelle who believes in food that is natural and brings wholesome to our body. Pick up their signature granola bowls that is loaded with fresh healthy fruits such as strawberries, blueberries, bananas, topped with coconut shaving honey and of course granola, crafted by Mishelle with love. Other favourite picks are Mich'ology's Fuel Bowl, Unagi Rice Bowl and Cheese Tamago. Mmmm, sounds delicious, right? So is there anybody who is up for healthy brunches?
Conclusion
There you have it, the top latest trendy cafes in Petaling Jaya for you to spend your evening with your family and friends while simultaneously creating beautiful memories together with them. No time is ever wasted when you spend your time together with your precious loved ones. However, whenever you are travelling for whatever the reason is, it is always important to have a travel insurance. AXA Smart Traveler is offering travel insurance from the price of only RM 13/trip, visit https://products.policystreet.com/axa/smarttraveller/overview to get yours NOW!