Important Tips on Motorcycle Shipping Guide for Beginner:
Motorcycle shipping guide for beginners is really important since it is a process that can be quite lengthy, tedious and expensive. But in certain conditions, motorcycle rider will absolutely need to go through this procedure since selling, owning or buying motorcycles sometimes requires shipping across one's country. the most important things to consider When shipping motorcycles is the preparation for the vehicle itself. Without further ado, let's take a look at the instructions and suggestions below to help riders to be able to go through this process without too much hassle.
Take note of the state of your motorcycle
In case something might go wrong in the future, do not forget to take notes as well as photos of your motorcycle including all the damages, scratches, or mechanical issues. Document every part of your bike properly as a folder on your phone, even if the details are small. If you do this, you will always have the proof of the prior state of the vehicle to argue if any problem would encounter later. Other than that, it can also help you make a claim in case of any damage during transport. For future reference, ensure that your details of motorcycle have been stamped with date.
Drain the tank
We might not want our motorcycle to become the reason for any damage because of the petrol, right? So, make sure to drain all the fluids from the motorcycle but do not empty it completely. Leave just enough fuel or oil in case you might need to drive it off when it arrives at the target destination.
Remove all accessories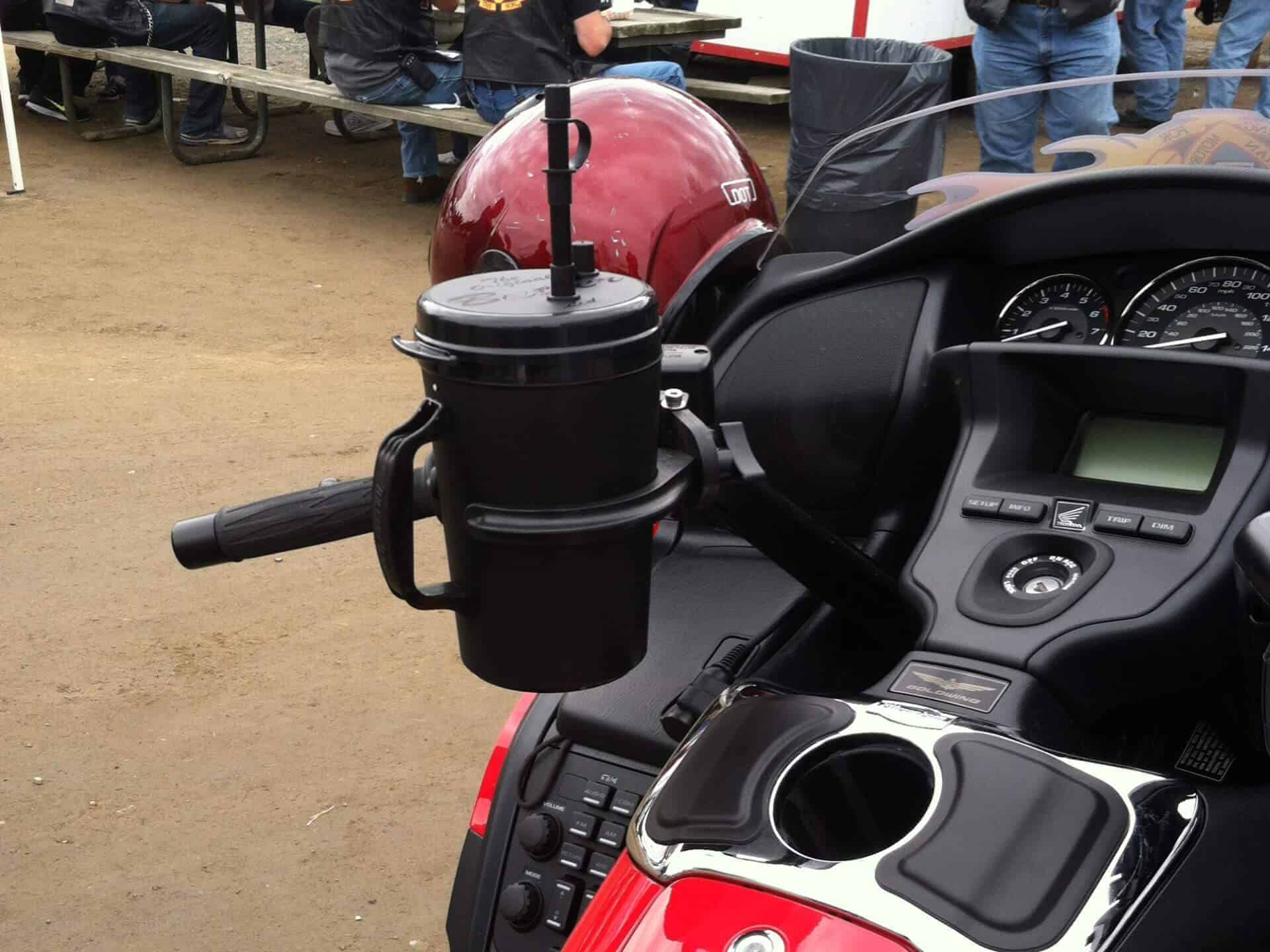 Detach every decorative or safety accessories that are attached to your motorcycle. When I said all, I mean all, alright? Example would be the battery, the GPS, cup holder, sunglass holder or any other types of holder. Do not forget to check the trunk as well if your vehicle does not come with motorcycle bags which of course, need to be removed as well. The reason behind this is to ensure that all the items on your bike would not get damaged if they are not packed separately and securely during the shipping process.
Wash your motorcycle thoroughly
Make sure to clean and wash off any dirt or other smudges that cover your motorcycle before sending them for shipping process. This is mainly to ensure the following steps easier for the other end. Other than that, cleaning your motorcycle beforehand can highlight the damages and save you from an extra cleaning fee or charges for example from the logistics company.
Check your motorcycle insurance
Since the shipping process is one of the thing that cannot be controlled by our own hands, do ensure that your motorcycle is covered. Get an insurance to know what to expect or if you already have one, check the policy details. This is because, it might cover any loss or damage during transport and maybe also applied to your bike's accessories. So, if the shipping company damages your vehicle or does not follow loading rules, you can ask them to reimburse you for the damage.
Motorcycle transporter; most vital step for motorcycle shipping guide!
If according to order, choosing the right shipping company or motorcycle transporter is the most important step during the procedure. Make sure to hire or use the service from a specialist motorcycle transporter in order for you to be certain that everything will be okay. This is because, no matter the distance, getting your bike moved without a truck is easy when you find someone else to do the heavy lifting for you.
It is better to find motorcycle haulers in your area or the area of the pick-up location but before that, be sure to research the carriers of your choice to see what kind of services they provide. After that, compare the services, reviews and pricing to decide which transporter you want to work with and if you have made up your mind, call or email the transporter to get your pricing estimated.
Conclusion
Whether it is owning or selling, sometimes riders cannot escape from shipping their prized-possession vehicle across the country. But since it is a lengthy procedure, riders need to expect for the worse. Therefore, before shipping your motorcycle, remember to get your vehicle an insurance to prepare for the future.
Click here to get your motorcycle insurance today, and stand a chance to win a brand new motorcycle!!