5 Common Types of Motorcycle that You Need to Know:
Even if you have a basic idea of what you want to use the motorcycle for, there is actually an array of types that can get the job done. Besides, this step is the most important phase of your motorcycle preparation journey. You do not want to end up purchasing the wrong motorcycle which will get you pissed off every time you look at it, don't you? I mean, yes, it is exciting to pick from so many different types but at the same time, it can be one confusing task for you as well.
So, in order to not make any mistakes when buying your dream motorcycle later, scroll this entry till the very end to become a confident and informed, as a shopper as well as a rider! Of course, don't forget motorcycle insurance!
Standard Motorcycle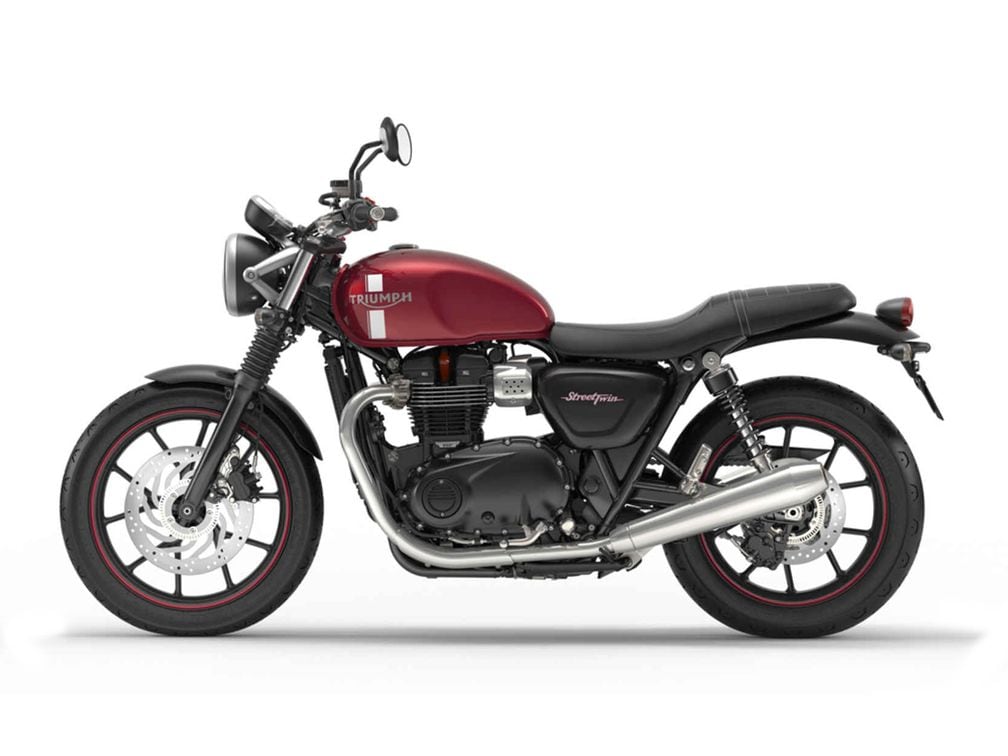 For many new or future riders, standard type would be the most approachable one. Also goes by its other name; regular, rider can load it up with saddlebags, a windscreen, backrest or even the significant other and then hit the open road ahead. If you do not want your standard motorcycle to be messy with all those stuff, just strip them all off and off you go to work or take a lovely evening ride around the town your loved ones. Size – wise, beginner should consider choosing a standard motorcycle that range from 500cc to 700cc, depending on the physical size. I know the size might sound small but believe me, that is actually already plenty big enough to get both the rider and passenger across town or even across the country!
Touring Motorcycle
If your heart has set on travelling for long – distance motorcycle ride, then this touring type should be your first choice. Since touring motorcycles typically are designed for comfort with long trips in mind, saddlebags, fairings, windshields and a radio are typical compartments that you can expect when buying it in order to make the ride more pleasant as well as to accommodate the passenger. Other than that, touring motorcycle are usually known to be quite large, heavy, powerful, and also complicated so if you think you do not have the suitable physical strength for that matter, maybe standard one could also be your other option.
Dual – Sport Motorcycle
For your information, dual – sport motorcycles have seats that are similar to those of standard motorcycles, but they tend to be positioned higher to account for additional ground clearance. That is the reason of many short rider of dual – sport motorcycle to ask the seller about for a lowering kit. Since they are made to be ridden either off-road or on the street; the design has been equipped with all of the safety features that are necessary when riding on the street and have the suspension and type of tires suitable for off-road. Depending on the model, they can also be great commuter motorcycle since they tend to be thin, light, highly maneuverable and most importantly, great on gas!
Cruiser motorcycle
the most popular cruiser motorcycle would be none other than Harley-Davidsons'. This type of motorcycle offer a V-twin engine designed for low-end torque and offer a low riding position, high handlebars and forward foot pegs that may not be ideal for beginners who are anticipating riding at higher speeds for long periods of time. This is because, the cruiser motorcycle design can cause tiring to the owner since it will need the riders to lean back slightly as well as pulling back on the handlebars while battling with wind. But as long as you choose to own A light- or medium-weight cruiser motorcycle, that should be fine for a beginner because they are easier to handle at low speeds and have a more relaxed power output.
Sport motorcycle
If you see any riders are positioned forward in the seat with their chest leaning over the gas tank, please be noted that his or her motorcycle is from the sport type. Since this type is made to be optimized for high speeds and acceleration, it is not recommended for the riders to lower the speeds for sport motorcycle as it can be tiring because it will put more weight on a rider's hands and wrists. With that being said, sport motorcycles are likely not the best choice for a beginner as they are not shy at all in boasting 200 horsepower and 200mph capabilities and without proper training and knowledge, that could mean a huge dangerous!
Best Motorcycle Insurance
There you have it – the 5 most common types of motorcycle that you need to know before purchasing one for yourself. Once you have picked out the right type of motorcycle, make sure to get some training and the right riding gear as well to ensure on getting a grip on the performance capabilities of your new motorcycle. But since you might be riding a lot after getting your dream motorcycle, the next vital thing is to get your machine protected so that you can ride with no worries later.
Motorcycle is known to be fast and riding it can help in terms of benefits to the health but do you already protect your precious motorcycle from any unwanted circumstances later in the future? If not yet, then no worries because PolicyStreet is always ready to help you! We are now offering Motorcycle Insurance by Berjaya Sompo Insurance to help your experience on riding motorcycle to be more ease than ever!
Click here to get your motorcycle insurance today, and stand a chance to win a brand new motorcycle!!