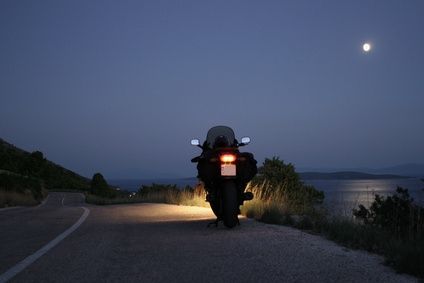 Tips on How to relax on A Motorcycle
The feeling of riding or even sitting a motorcycle will never be the same as when you are inside a car or bus or train or other forms of vehicle that have four tires and a roof above our head (at least for the first time). Well, no one was born to become suddenly attached to a motorcycle, right? I mean, are you sure that those professionals rider never felt pressured practicing their riding skills all day every day?
They are human just like us that always know that we should relax on our bike while riding but it can be hard to do sometimes unless we know why we become tense in the first place and what specific things we can do to maintain a relaxed posture. So, it is actually important to know the steps and tips to ease ourselves on a motorcycle because at the end of the day, we all need to get over it for the better of future.
In order to relax on a motorcycle, remember to breathe
There are certain times when some riders, especially beginners who unconsciously hold their breath in and out while in motion. That is not usually a good action to because in order to stay in control of the motorcycle, you need to allow the flow of oxygen to the brain by breathing. Other than exchanging the carbon dioxide (CO2) to oxygen (O2), breathing can also affect human's vision and judgment which vital to see all movements in the road front and back, left and right. So, after this, remember to inhale some air before you start the engine and do not forget to wear that helmet!
Savor the scenery so that you can relax on the motorcycle
Staying safe and sound during a ride is important but enjoying the scenery is as equal also. Do not forget to glance at the rustic roofs of an old house, grazing cows, the majestic mountain range relish and the picturesque surroundings on your route. If you are wearing a helmet with visor, do not hesitate to open it to breathe in fresh, rural air (if you are riding there) which is an expensive commodity for the urban dwellers nowadays. But make sure to only do that when the road up ahead is clear and when riding at a safe speed or flying insects and debris could be your eyes' friend at that time.
Relax your hands and arms
Actually, it is not that hard to detect tensed riders with the raised shoulders in a tight and stiff position. You can avoid that by rotating your shoulders without letting go of the handle bars.  Other than that, if you are not tailing any vehicle along expressways, free the bike's brake and clutch levers then do the 'close-open' hand exercise or better known as short chicken dance, but only one hand at a time loosen your grip. Only then that your shoulders will drop so your arms will naturally bend to get more control of your motorcycle.
It is okay to make mistakes
Somehow, the words "fault" or "mistake" are hard to take for some motorcycle riders who already have couple of years of riding and an advanced riding course. You cannot even guarantee that beef pepperoni will still be your favorite pizza flavor in the next two months, which works just the same as your riding skills. Accident can happen to anyone, regardless of your professional level but most importantly, always make adjustments to your ability to look and think as well as to notice possibly dangerous situations ahead.
Conclusion
There you have it – the top 4 tips to relax on a motorcycle. Motorcycle is known to be fast and riding it can help in terms of benefits to the health but do you already protect your precious motorcycle from any unwanted circumstances later in the future? If not yet, then no worries because PolicyStreet is always ready to help you! We are now offering Motorcycle Insurance by Berjaya Sompo Insurance to help your experience on riding motorcycle to be more ease than ever!
Click here to get your motorcycle insurance today, and stand a chance to win a brand new motorcycle!!