Top 5 Healthy snacks to consume while on diet:
Healthy snacks are actually one of the best foods to avoid an expanding on your waistline. There are so many reasons to make healthy snacking a part of your weight loss plan and the finest one would be to keep your stomach full and preventing your body from storing excess fat. According to a nutritionist and author of The One One One Diet, Rania Batayneh, snacking is a valuable opportunity to fuel your body between meals since this activity will make sure that you would not be ravenous come mealtime as well as keep your fat-burning metabolism revved up. Still thinking this is too good to be true? Well, there has been a research according to the Journal of the American Dietetic Association study, where experts found that participants who ate more snacks daily weighed less than those who snack less! Cool, right? So, without wasting any time, let's dive into the top 5 best snacks to munch on while on diet!
Plain yogurt, most chosen healthy snack by all!
Yogurt is a low-fat food packed with calcium as well as protein that has been proven to eating low-fat help burn fat and promote weight loss. because of the way it is made, yogurt naturally contains lactase, making it a great yet heathy alternative for people (such as myself) who cannot tolerate other milk products. In fact, researchers found that obese adults who ate three servings of fat-free yogurt a day as part of a reduced-calorie diet lost as much as 22% more weight and 61% more body fat than those who simply cut calories and did not consume calcium. In terms of fat at the stomach area, yogurt eaters lost 81% than non-yogurt eaters.
Chickpeas, a great choice of healthy snack!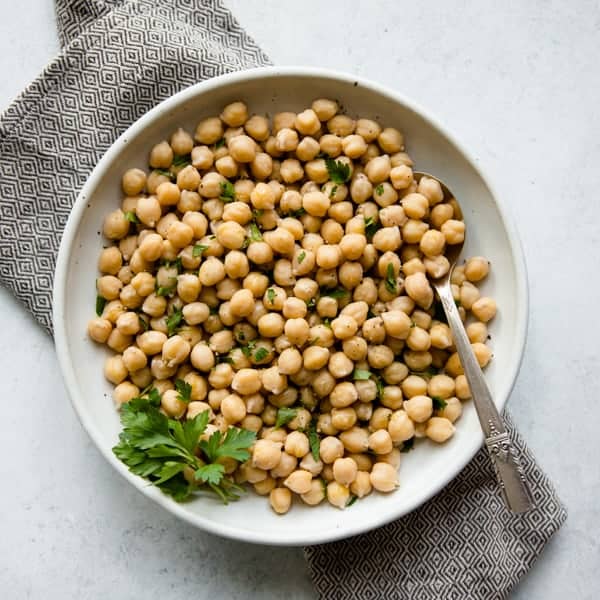 According to The American Journal of Clinical Nutrition, eating chickpeas which is a part of legumes family, surprisingly can help you lose nearly one pound in six weeks without making any other changes to your diet! This snack with meaty texture and nutty flavor, contains approximately 100 calories, 5 grams of protein and 5 grams of fiber, in each 1/2 cup consumed. These ingredients are totally perfect when for those who are currently watching their weight. In case you want to try on eating this healthy snack in a more flavorful taste, suggestion would be to try roasting your chickpeas with extra-virgin olive oil, sea salt, and a generous sprinkle of cumin or smoked paprika and…… voila!
Popcorn = healthy snacks?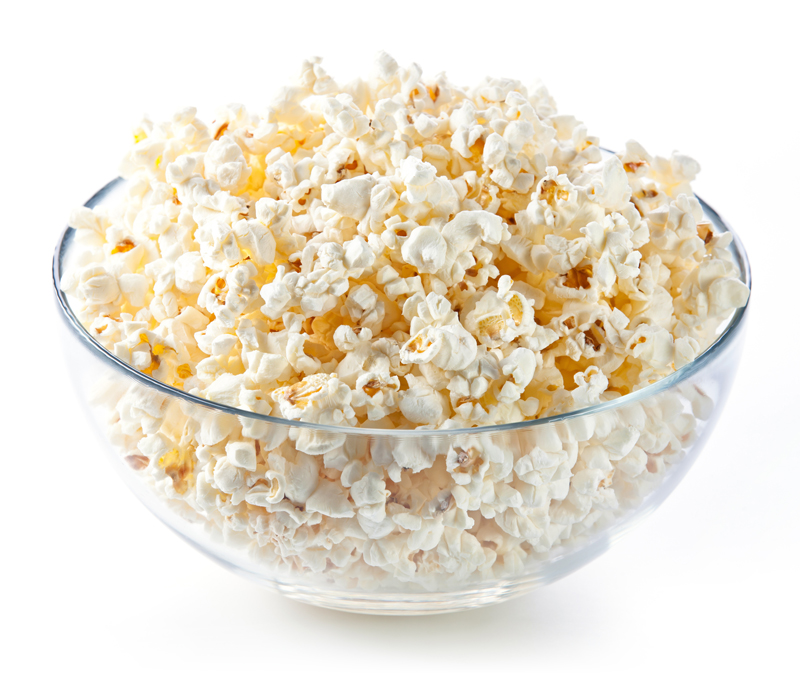 Did you know that popcorn is one of the world's healthiest and most popular snack foods worldwide? It is known to help the eaters to reduce some extra kilos as well as improves the digestion process due to its high-fiber content. Other than that, popcorn also offer 4 grams of protein and 110 calories in each 1-ounce of serving or 3 cups, that makes it a snack with staying power, except the flavored types such as butter, caramel and other artificial agents out there. Yes, they may look tastier but of course, harmful if consumed regularly.
Chocolate
Believe it or not, chocolate actually contains a decent quantity of fiber, which can assist in keeping your appetite in check and increase feelings of satiety. And consuming chocolate as one of the healthy snacks is not restricted only on the usual chocolate bar you usually saw, but also in liquid version or drinks. Several experiments have shown that people who drink chocolate milk after a workout recover better, lose more body fat, and gain more muscle than those who consumed sports drink. A better option would be the low-fat chocolate milk, that contains a nearly physiologically ideal ratio of carbs to protein! As for the type pf chocolate, always choose dark chocolate for an afternoon snack for an effective delay of that "hangry" feeling.
The ultimate healthy snacks is of course, dried fruits!
Most people avoid eating dried fruit as lots of think that it contains high calorie, which turns out to be not exactly true it contains lots of vitamins and minerals. This portable and healthy snack is packed with filling fiber, making it to be an advisable food to consume whenever one suffers from hunger pangs, as it not only relieves hunger but also provides energy and protein. According to few research, consuming dried fruits which is a wonderful source of antioxidants, can lower the body weight, body fat and even lessen the belly fat as well.
Conclusion
Aside from practicing a healthy lifestyle, you can take a simple precaution for you and the family members. You can take a medical or life insurance to protect them in case of emergency. In PolicyStreet, we offer only the best medical plan for you. This is because we believe that every individual has the right to get their financial wellness secured. For more information, just click on https://products.policystreet.com/axa/emedic/overview NOW!