Top Things to Do in Bangkok and Phuket: Introduction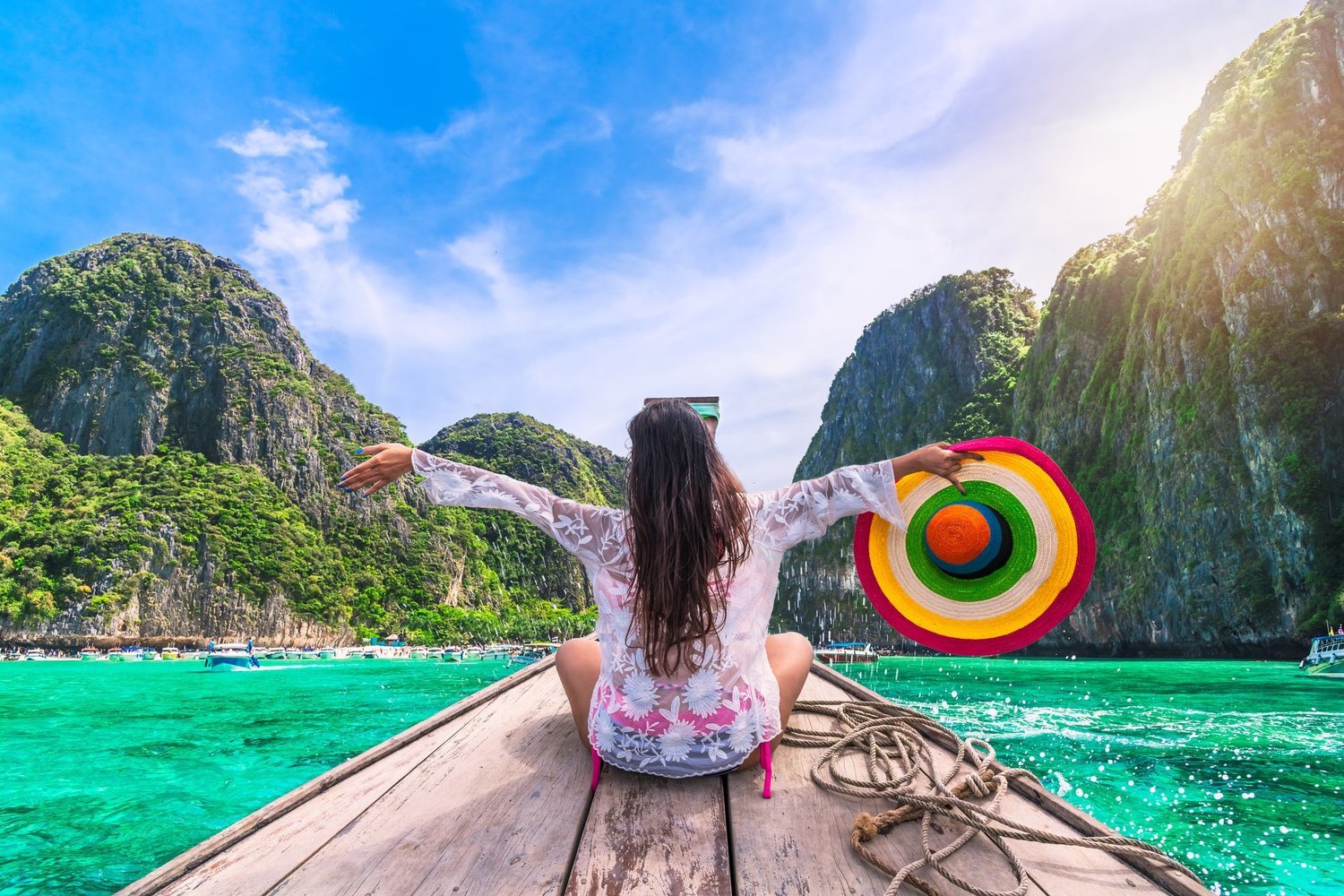 Bangkok and Phuket are the two destinations that surely topped the list of many traveller around the world. Bangkok, living up its name as the capital to one amongst many notable countries in Southeast Asia- Thailand, will never disappoint anyone who are about to land their foot there. There will always be unique delicacies waiting to takeover your taste buds and stunning attractions to treat your eyes in a feast while travelling in the city known for its ornamental temples, beautiful tropical beaches and magnificent royal palaces.
Phuket, on the other hand, is the home to many lavish spas, luxurious resorts and extravagant restaurants given its magical geographical area which is actually an alpine island and rain forested island in Andaman Sea. Already thinking that this Bangkok and Phuket are already offering more than what your mind seems to imagine right now? Well, the list will keep on going and don't even think to try skipping this because, as Nora Robert once said, "decisions made quickly were almost always regretted quickly."
Top Things To Do in Bangkok and Phuket: The Temple of the Dawn
There will be no other dawn that will stays in your mind and capture your whole heart, at least in Thailand, as much as the one in Wat Arun, Bangkok. 'Wat' or its actual meaning; temple, gain the nickname- Temple of the Dawn due to its fascinating spires that has been decorated colorfully with Chinese glazed porcelain and glass, making it able to radiate the most spectacular and stunning golden lights at night which also reflects beautifully on the river alongside the majestic temple. If you wish to witness the beauty of Wat Arun's iconic silhouttes with your very own pair of eyes, quick tip would be to wear long – sleeved shirts or blouses and do not forget to pair them with long pants as well as the weather there could be quite chilly and I am pretty sure you do not want that uncomfortableness to interrupt your venture right?
Chinatown Bangkok
Chinatown in Bangkok is like any other town with sellers and hawkers all over the place living in it – bustling with people speaking different languages and vendors with unfixed prices. The rest of business is entirely up to you, whether to give up as soon as you walk past its gigantic spandrel or to man up and challenge yourself and discover the marketplace to its every nook and cranny until your legs could no longer take yourselves elsewhere anymore. To get there, the most recommended medium of transportation would be the river boat from the Saphan Taksin Station and Banglamploo Piers to experience touring the modern city in a traditional style while of course, to not waste anymore of your precious time by being stuck in the congested traffic in Bangkok.
Asiatique the Riverfront
Longing for the scent of new dresses that you wear inside the fitting room and popcorns from the cinema? Then off you go Asiatique the Riverfront which is in fact, a combination of bazaar and a mall just to make sure your shopping experiences would be in the highest level of satisfaction since this warehouse complex accommodate over 40 restaurants and 1500 boutiques, all at the same place, under the same roof. If that is not enough, maybe a performance of Thai classic puppet by Joe Louis Theatre and the Calypso Ladyboy Cabaret show will sure to complete the venture.
Worried you might be lost searching for another family member on another vendor? Well, according to many, this place compound might be the one and only market in Bangkok where you can easily find its booth, thanks to the well-planned design of it. Locals has also suggested those who wish to visit Asiatique to ride boats to get here, which are available at the Saphan Taksin station and operates all night until 11 p.m.
Enough with Bangkok already, shall we move on to the next destination which is as exciting and beautiful as well – Phuket!
I cannot really guarantee that your visit in Thailand will be as complete as a whole if you miss out the city of Phuket from your list. This is because literally anyone can fit themselves in this amusing town, from animal lover to beach enthusiast or even a party person!
Elephant Sanctuaries
Thailand has long been known and famous for their elephants, and there is no place that can offer you the best company of elephant other than the elephant sanctuaries in Phuket. There are many choices of sanctuaries for you to choose from since not everyone of us are comfortable and support the act of hurting these majestic animals such as riding them.
Here, you can mud-bath with them, feed them with bananas, take some memorable photograph together and walk with them from the range of 3,000 baht for a full-day tour or if you think that the time you are going to spend with those elephants will be insufficient, some of these sanctuaries can also offer you a week volunteer program where you will be assigned to help the staffs to do the usual chores at the elephants' shelters. Some of the sanctuaries even provided a pick-up service from your hotel so no need to worry if you are the kind that can get confuse easily with roads.
Phuket FantaSea Show
The second attraction that you are obligued to visit is this fantastic yet extravagant which is also the biggest and the most famous entertainment show on the island. Here you can truly enjoy yourselves and take pleasure from all the great performances, shopping options, delightful buffet dinner, meeting animals and all of them are very much kid-friendly so there are literally no excuses you can use to avoid to drop by this amazing spot, only in Phuket. For an unforgettable memento from the land of Phuket, do not forget to dress up with all your family members in Thai traditional clothes and photograph them thus the memory will always be there.
Big Buddha of Bangkok
Despite being the fun city and being loved by all the tourists and even the local for that part, Phuket still managed to include its culture for people to get to know things about Thailand a little much better so that the trip to Thailand will not only be remembered as a joyous vacation for you and your family, but also to add new knowledge and information about other country as well.
Therefore, to achieve that mission of yours- to travel while learning, the Big Buddha should be the first place that you are going to pay your visit to. This "Buddhist Treasure of Phuket" is standing tall on the top of Nakkerd Hill and made of concrete and Burmese white marble and overall is the third-tallest statue in Thailand. With its 45 meters height and 83.5 feet wide, I am so sure this figurine will sure to awe you from all its corners.
Conclusion
There you have it! You have now knowledge top things to do in Bangkok and Phuket. Both of them are great places to visit especially on your holidays or vacations but it is important to know what you can do at the location, along with the rules, and what to expect. Only then you can make a checklist on places to visit and things to do to fully enjoy your visit in either Bangkok or Phuket. Once all that is said and done, don't forget to get travel insurance, AXA Smart Traveller is offering travel insurance from the price of only RM 13/trip, visit https://products.policystreet.com/axa/smarttraveller/overview for more information.